Our company enjoys an enviable reputation thanks to its strong core values and long-term partnerships. We're dedicated to offering our customers the finest flagship products from France and across Europe. Adapting them to meet the needs of any local market requirements and the desires of our customers. La Boulangerie des Gourmets can do this by drawing draw upon its wealth of experience in the food industry. All our concepts and proposals are based on an excellent understanding of operational and trading knowledge, regulatory constraints, and consumption patterns of the target market.
Our priorities: Innovation / Knowledge / Productivity / Proximity.

IN-STORE BAKERIES
Over the last few years, retailers have mainly developed their supermarkets with in-store bakeries that today are proving more and more difficult to manage and give the guarantee of consistency.
La Boulangerie des Gourmets products bring you the adapted processes, recipes and support to gain new customers, increase your sales and promote reactivity in the stores.

CLUB STORES
La Boulangerie des Gourmets brings you the finest bakery products for your stores. Under our brand or partner brands, we distribute authentic premium frozen bakery products produced with the innovative manufacturing technologies.
With years of experience in providing premium baked goods, and our keen sense of the latest and upcoming trends, you benefit, as a La Boulangerie des Gourmets customer.
Furthermore, we will gladly advise you with our expertise in market trends, and we will support you with a variety of materials for the promotion and service in order to give the products an attractive presentation. A successful product range does not end with the product for us, it is simply just the beginning.
Our breakfast, snack and dessert offerings feature a comprehensive selection that will appeal to any consumer. To bring you packaging solutions is also part of our work. Our Ready-to-bake products or Thaw Serve are easy to prepare on premises, yet offer the attraction of homemade quality. Through our distributor relationships, independent chains will receive superior quality and reliable, consistent products.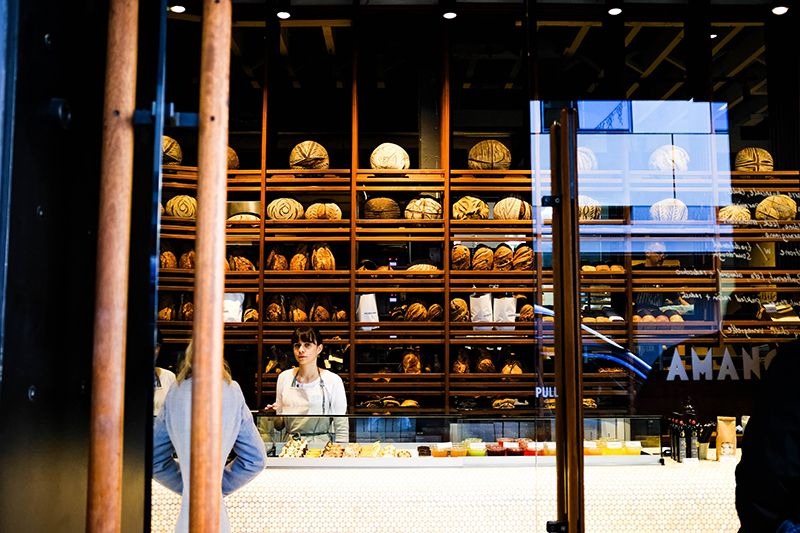 CONTACT US
The entire team of La Boulangerie des Gourmets is at your disposal to answer your questions about our products or services.
See you very soon !
LBG TEAM, Quality without compromise!