CHOCOLATE CROISSANTS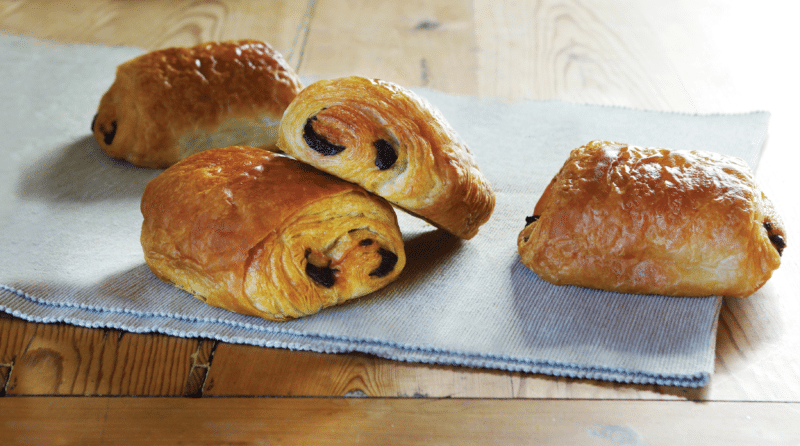 Perfect for breakfast or to eat at any time of the day !
Ready to bake, just 20 minutes

Direct from freezer to oven

More freshness, less waste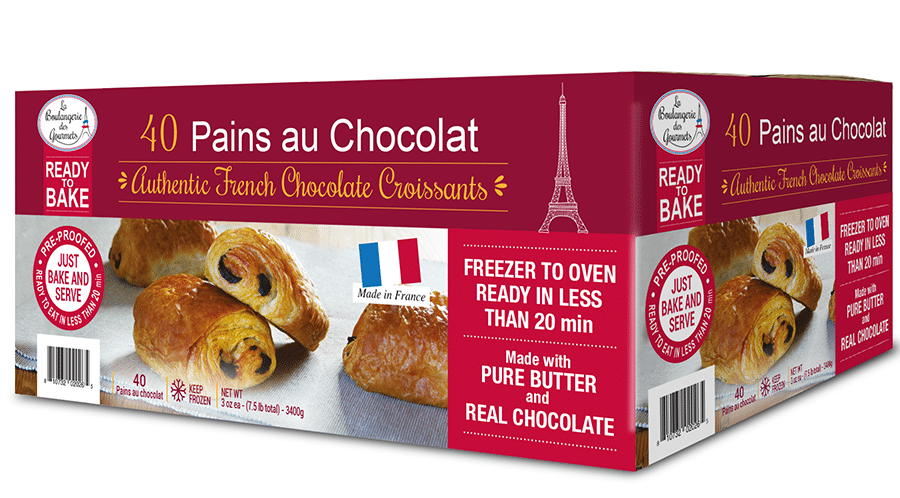 Authentic recipe • 0% trans fat per serving • No artificial colors • No artificial flavors •Made with natural ingredients •
For USA retailers, cash & carry stores and c
offee chains
Using non-stick baking sheet (no need for parchment paper or spray), preheat oven to 375°F. Bake for 18-20 min at 375°F. Let the croissants rest on the pan for about 5 minutes. The extra time lets the steam from the butter do its final magic. Best served warm !
Maintain in the freezer after opening. Do not thaw and refreeze.
From 42,5 gr to 106 gr

Only Butter / Blend / Margarine

Multigrain recipe also available
CONTACT US
The entire team of La boulangerie des Gourmets is at your disposal to answer your questions about our products or services.
See you very soon !
LBG TEAM, Quality without compromise!