CANNOLI CREAM
Product Sweet Cannoli Cream
Perfect for desert and coffee !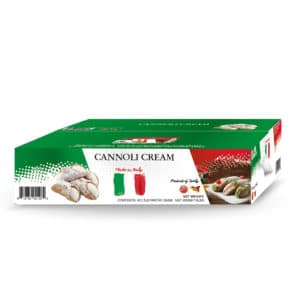 • Sheep ricotta cheese sugared and frozen •
For a correct use, we recommend that you thaw the product for about 2-3 hours at a temperature of +2 ° / +4 ° C.
Caution ! – Once thawed, the product must not be refrozen and can be stored in the refrigerator at +2°C/+4°C for one week (7 days) after opening.
CONTACT US
The entire team of La boulangerie des Gourmets is at your disposal to answer your questions about our products or services.
See you very soon !
LBG TEAM, Quality without compromise!